The Canadian Owners and Pilots Association (COPA) promotes Personal and Business Aviation as a valued, integral and sustainable part of the Canadian Community and the Canadian Transportation System. COPA raises public awareness and increases understanding of the role of aviation and the complex issues facing personal and business aviation.
The Yukon Chapter of COPA (Flight # 106) provides representation within the Yukon and, to some extent, Northern BC. We focus on territorial issues concerning the freedom to fly, safety and the maintenance of airport infrastructure and services. Aviation is an important component of Northern Life and airports, even quite small ones, serve a valuable purpose for the communities they serve: Airports employ people, move goods, act as base in case of emergencies and most importantly, help people connect with one another. Contact COPA Yukon copayukon@gmail.com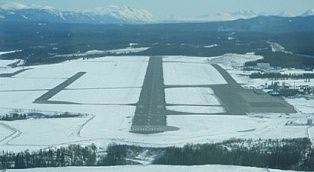 Airports, even basic landing strips, are an economic engine.
COPA National has financially participated in studies to determine the economic impact of airports for the communities they serve.
Read more here
One of the great benefits of a COPA membership is that members have access to a huge amount of information available to help you get more out of flying. Some of this information is contained in the COPA Guides – books written by COPA National staff members, each guide addressing one specific area of aviation.
You can access them here
Over the years, COPA National has tackled a long list of tasks supporting the aviation community across the country. The local COPA chapters are an important part of this ongoing advocacy.
Read here what COPA does for aviation.
Site updated September 10, 2017